Mô tả kích thước
Các dòng bánh Entremet tại The Vagabond được thiết kế theo 03 kích thước được mô tả như dưới đây
S (16cm đường kính, 7cm cao, phù hợp 6 - 8 khách)
M (18cm đường kính, 7cm cao, phù hợp 8 - 10 khách)
L (20cm đường kính, 7cm cao, phù hợp 10 - 12 khách)
Dòng bánh Mille Crêpe chỉ có một kích thước là M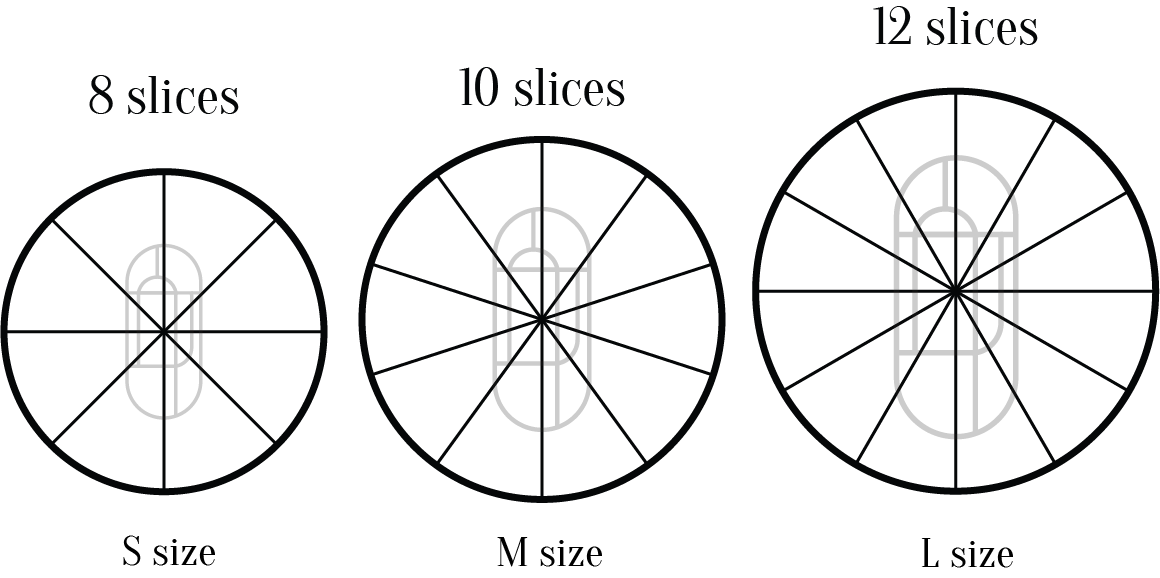 >
Thông tin dị ứng
Các loại bánh tại The Vagabond đều chứa trứng gà công nghiệp, sản phẩm sữa (kem sữa, phô mai,...) không tách lactose, một số chất làm đông tự nhiên (gelatin da cá ngừ, pectin,...), một số loại hạt cũng được sử dụng (hạnh nhân, hạt dẻ cười, hạt điều,...)
>
Chính sách giao hàng
The Vagabond áp dụng hai hình thức giao nhận:
- Giao hàng tận nhà có phí giao hàng theo diện giao hàng hoá đặc biệt và bảo hiểm hàng hoá (phí giao hàng từ đ40,000 - đ80,000 tuỳ khu vực). Bảo hiểm bồi hoàn 100% giá trị hàng hoá nếu hư hỏng trên 50%
- Ghé lấy bánh tại các chi nhánh của The Vagabond (9 Trần Cao Vân, Quận 1 hoặc 118 Hà Huy Tập, Quận 7) và cửa hàng khuyến khích hình thức này để đảm bảo bánh nhất có thể. Quý khách nên đi 2 người nếu đến bằng xe máy.
>
Chính sách đặt hàng
Các sản phẩm bánh Entremet và Mille crêpe là sản phẩm đặt trước tối thiểu 2 ngày
Quý khách cần bánh sớm hơn hoặc trong ngày có thể liên hệ qua kênh Facebook chat để được hỗ trợ menu bánh có sẵn tại cửa hàng được làm tươi mỗi ngày
>
Sản phẩm xem thêm